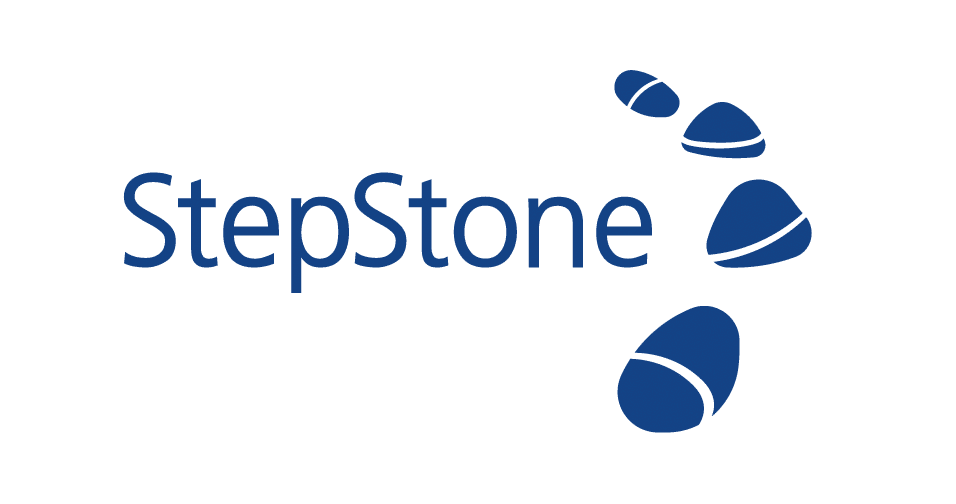 Find out more about our latest vacancies here.
Who are StepStone?!
StepStone is a truly international e-recruitment business, with over 3,500 people across 23 countries. Not only do we provide our customers a wide range of job platforms, but we are also so much more. From various mobile apps, video interviewing software and psychometric testing, we offer our clients all-encompassing e-recruitment solutions.
Our belief is that there is the perfect job for everyone. Whether you are climbing that career ladder, bringing in some extra dosh, building a better work life balance for you and your family, or maybe you're in-between jobs. We exist to match lifestyles with livelihoods and connect employers with the talent they need for their business to succeed. The group comprises of generalist and specialist platforms reaching all industries, professions and walks of life.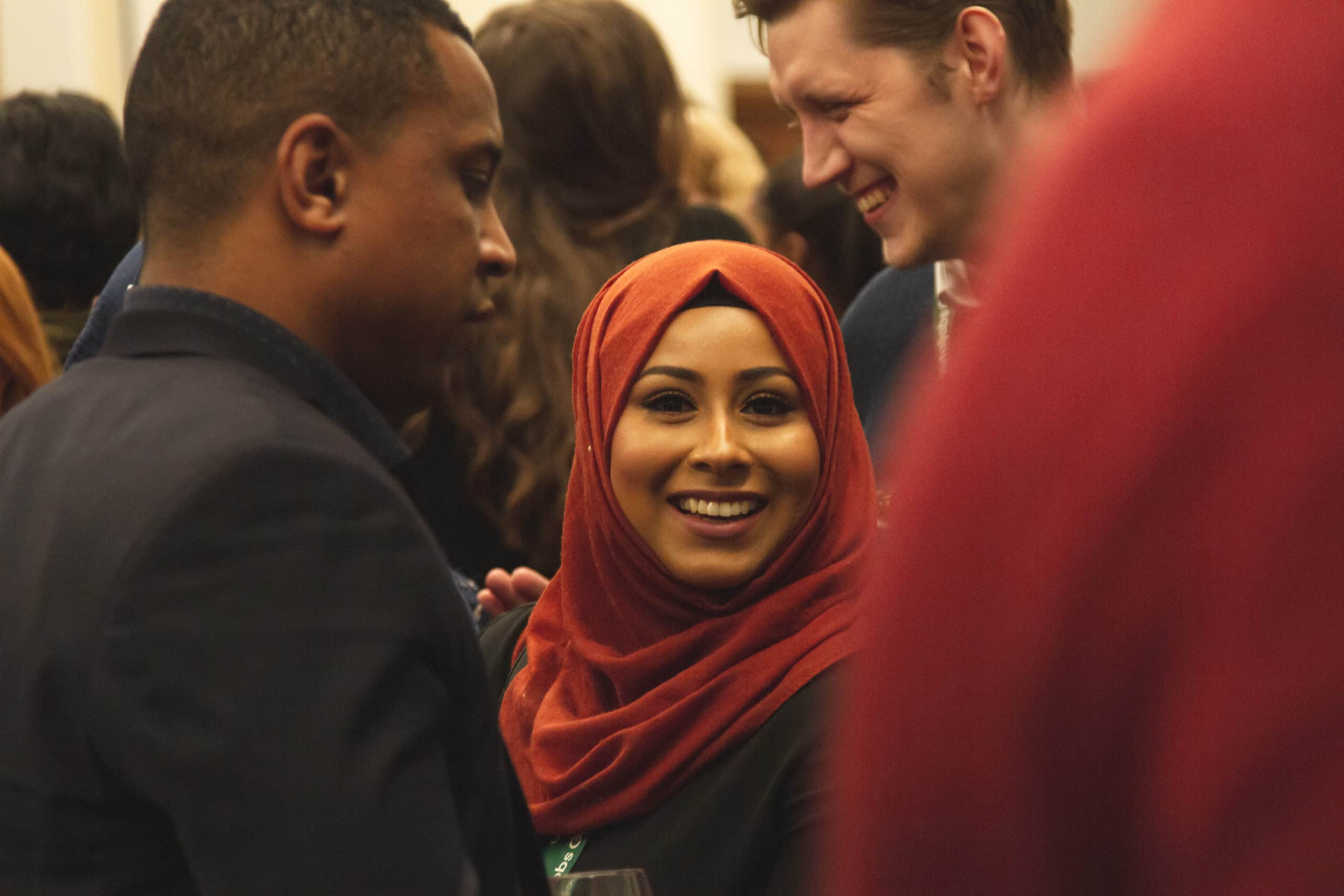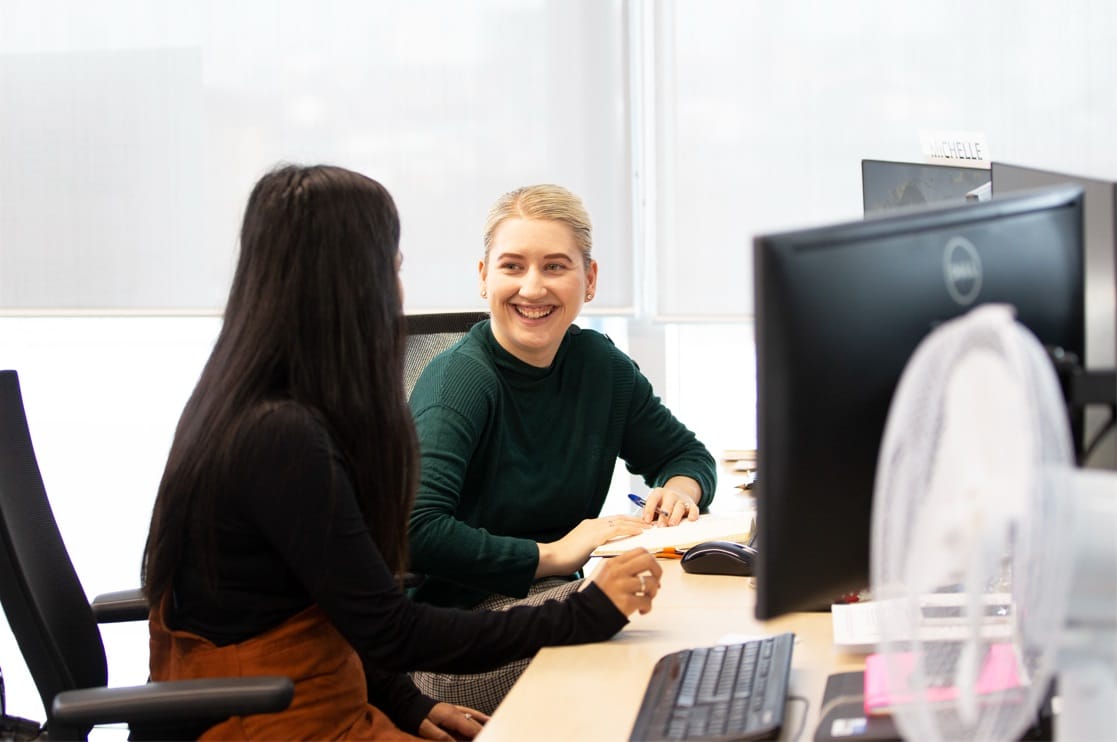 Transforming the world of job seeking
Here at StepStone, our ethos is empowering great people, to use amazing tools to create market leading solutions that have a profound impact on the end users lives.
Our Product, Technology and Marketing department account for nearly 1000 of our 3500 global workforce and this is because we believe that true, inclusive, international collaboration from all backgrounds is the key to a well-balanced work force and the creation of innovative and transformative solutions.
Every single person within our technology organisation has a voice and numerous features that you see in our products worldwide now, were ideas that came from our teams at many different levels – junior, all the way to C suite. Whether this was explored in our monthly innovation days, our Hackathon or even in private study, we want to empower our staff to allow their creativity and thirst for transformative innovation to come to fruition.
Our fully SCRUM environment is there to support amazing cross functional collaboration, working with teams from Software Engineering to Data Science or Product Analytics to UX and UI design, we're all on a path to create market leading products that create the smoothest, most intuitive, and seamless path possible to match our job seekers with that job & employer that best fits their lifestyle.
We're constantly looking for the latest technologies and tools that can best support our innovation and are regularly reviewing suggestions from everyone in the business to make sure we're never falling behind.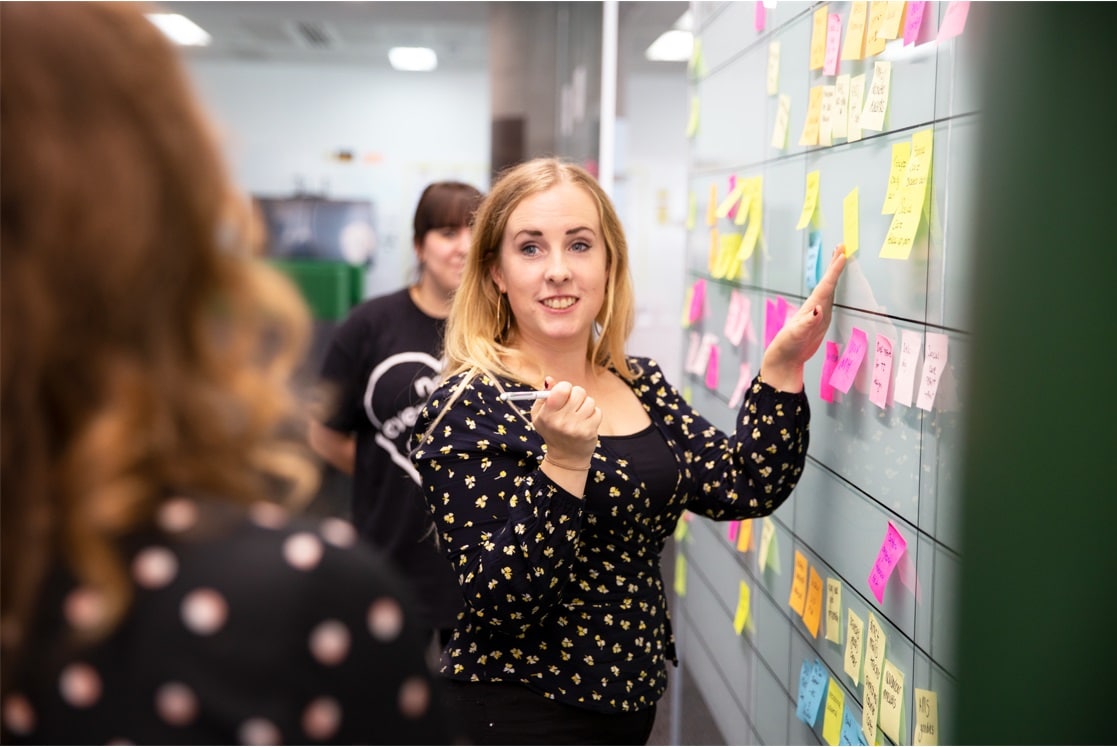 What can you expect from us?
We don't want you to feel you just have a job at StepStone we want you to feel you have a career. Here, everything we do is driven by purpose. The purpose of creating something that could genuinely have a life-changing impact for the individual on the other end our work. Whether that's the job seeker finally finding the opportunity they've been looking for, or the employer who has finally found the new employee who can help them springboard their business. Our focus is always on our end users and what we can achieve for them.
Our average tenure here is over 4 years and we always advertise new opportunities internally first before exploring the external market. We want you to grow and develop in the direction that you aspire to. EVERY member of staff is offered a personal development plan to break down where they'd like to be and how we can lay the stepping stones to allow everyone to fulfil their true potential and calling. We've had people move from Engineering into Product Management, from Programmatic advertising into Data Science – if you think it's time for a side-step, we will support you all the way!
We want to challenge the status quo and want you too to! We will welcome ideas and support change and love people who are always keen to level up. EVERYONE has a voice!
We understand that all great innovation isn't made sat at the same desk Monday to Friday 9-5. We value our employee's wellbeing, mental health and appreciate the necessity for flexibility to help balance their work. We aim for all our staff to be in the office 2-3 days per week on average to make sure we don't lose touch of those great collaboration sessions, interpersonal relationships. At StepStone we believe we are better together!
Employee Benefits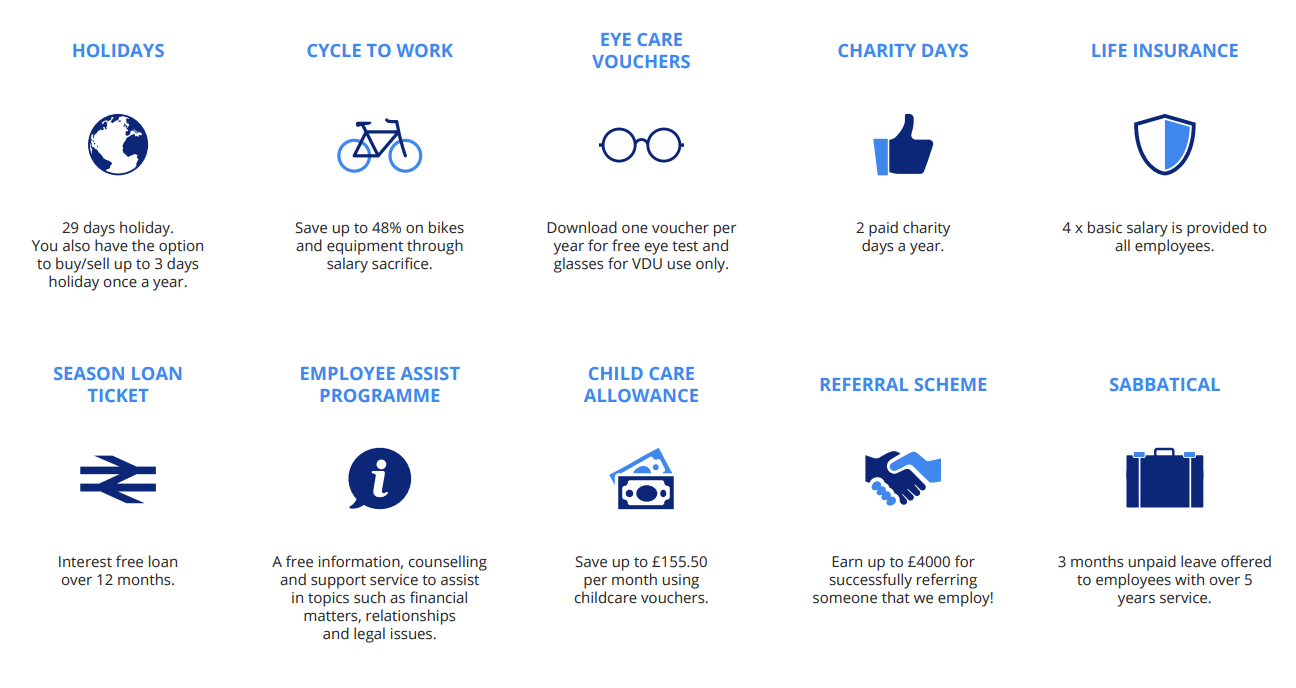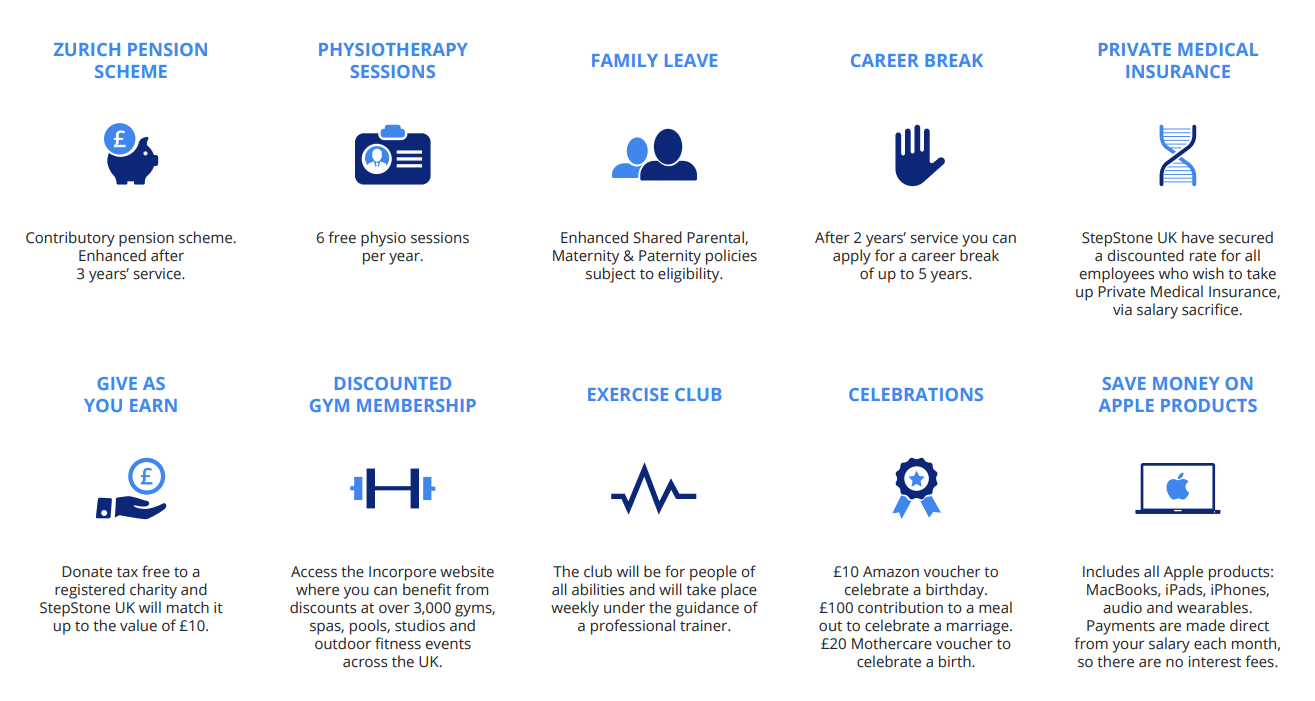 At StepStone, diversity, equity and inclusion are at the heart of our culture and values. We are committed to the development and engagement of all our employees no matter their background and believe that everyone deserves to feel a sense of belonging and connectedness at work. We believe in the importance of diverse and inclusive teams and that bringing people together from all walks of life creates different and unique ideas. Without this we cannot thrive as a business or provide our customers with exceptional service. Our initiatives are embraced companywide from our leadership team to our "All In Networks", we offer our people a platform for their voices to be heard.