Recruiters and employers are typically looking for the ready-made article, often only considering candidates with the skills, experience and sector background that match the role. Consequently, breaking into a new sector is a challenge, but not impossible!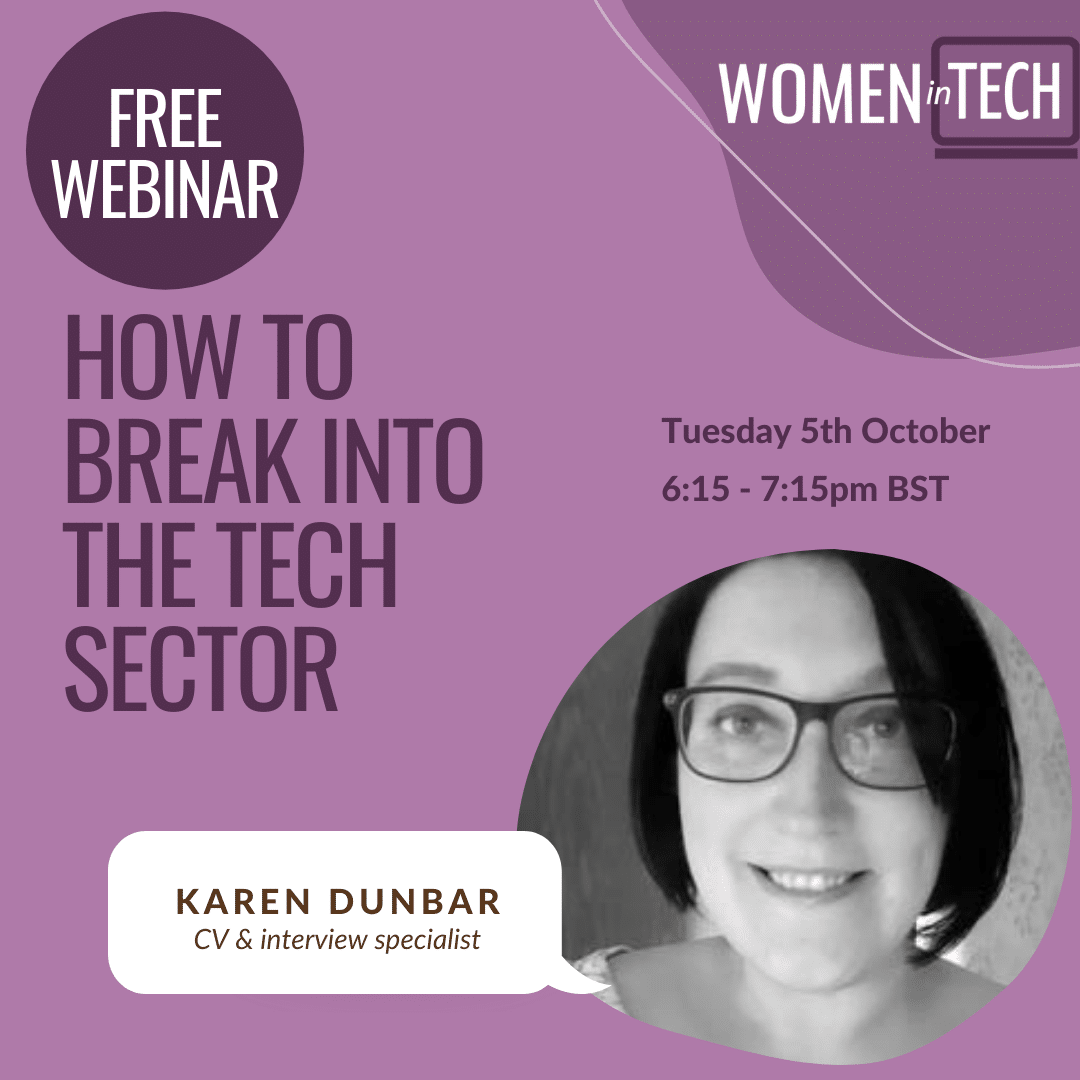 In this exclusive Women in Tech webinar, Karen Dunbar, a leading personal branding and career development expert, will give you the blueprint to change careers and break into the technology sector.
This webinar will cover the following:
✔️ The challenges facing women looking to break into the tech sector
✔️ How to develop your personal brand and identify the qualities you possess that will help you achieve your goals
✔️ How to write an effective CV and LinkedIn profile to secure that first / next level tech role
✔️ Tips for career changers, focusing on transferable skills and achievements
✔️ Networking on LinkedIn – how to connect and engage with relevant contacts to access the hidden job market
✔️ How to boost your confidence when you have gaps in employment or are looking for a career change.
✔️ How to excel in the interview room
This is a live webinar with Q&A at the end for you to ask Karen any burning questions.
Sign up for FREE now here.
Here's a bit about Karen Dunbar who'll be running this webinar: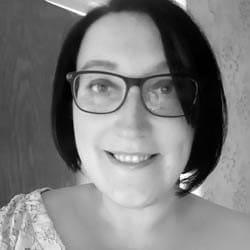 Over the past 8 years, Karen has helped over 750 people, predominantly women, by creating CVs, Executive Bios and LinkedIn profiles that truly capture their value propositions and personal brand. She's also provided career and interview coaching to help people discover their ideal careers and prepare for interviews.
Since joining The CV & Interview Advisors as a Senior Personal Branding Specialist, Coach and Mentor, Karen has been fortunate to work with some of the most inspiring, talented and driven women in technology. Her passion is to help women succeed in their technology careers, whatever their personal circumstances. From the single mum worrying about returning to work in an IT role, to the IT Manager that keeps being overlooked for promotion, to the career changer that worries about being able to break into the technology sector. She has helped them all!