We interviewed Heide Goode ,Enterprise Architect at First Utility on her experience and thoughts on women in tech.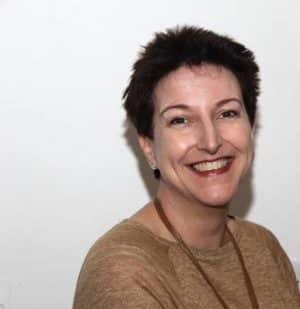 What does your job role involve?
I'm an enterprise architect and that's a role that involves helping to convert business strategy and changes into work that might result in changes to our systems.
What made you choose a career in technology?
I was a programmer when I was much younger and I was gripped by the way that it felt like a natural extension of algebra, which I loved at school. Creating something is always satisfying, and creating software ticked all the boxes for me.
Did you study an IT or technology related subject at A-Level or University?
I did A-level computer science. I didn't go to university.
Did you get any work experience in IT or technology before this role?
I think I have probably worked in more or less every role that a sizeable IT department has during the 25+ years that I have worked in IT. It's proven to be extremely useful, as I can understand perspectives from support, development, project management and infrastructure teams, because I have worked on them all.
Do you think there is a lack of females in the IT and tech sector?
Yes
Do you find there is a stereotype that a career in IT or technology is just for men?
I think that a stereotype does exist. When I started work as a cobol programmer in the 1990's, it seemed to me that there were quite a number of women, but they had quite often cross-trained from other career paths. I don't see that happening so much any more.
What would entice women to study technology related courses?
I would love to see some amazing new tech firms started up by female entrepreneurs. We need some rock stars.
Are there barriers when it comes to women getting into tech?
The barriers are subtle ones. We need (for example) to address why many girls don't find tech interesting. It isn't necessarily that the jobs are not interesting, but something about the way that they are portrayed is putting people off. If I consider my own job, it involves creativity, communication skills and collaboration, but a good many adverts for Enterprise Architecture jobs would emphasise other aspects.
How could we encourage more women to start a career in tech?
We could perhaps talk more about the variety of roles available. I am very interested in the language that we use to describe some of these roles. I will write more about the eye-opening experience that I had recently at a Gartner conference, but I am convinced that some roles have become male-dominated because of the way that we describe an ideal candidate in a very masculine way, when the reality is that a diversity of skills would be much more valuable to us.