We interviewed Jess Dam, Software Engineer at Starling Bank on her experience and thoughts on women in tech.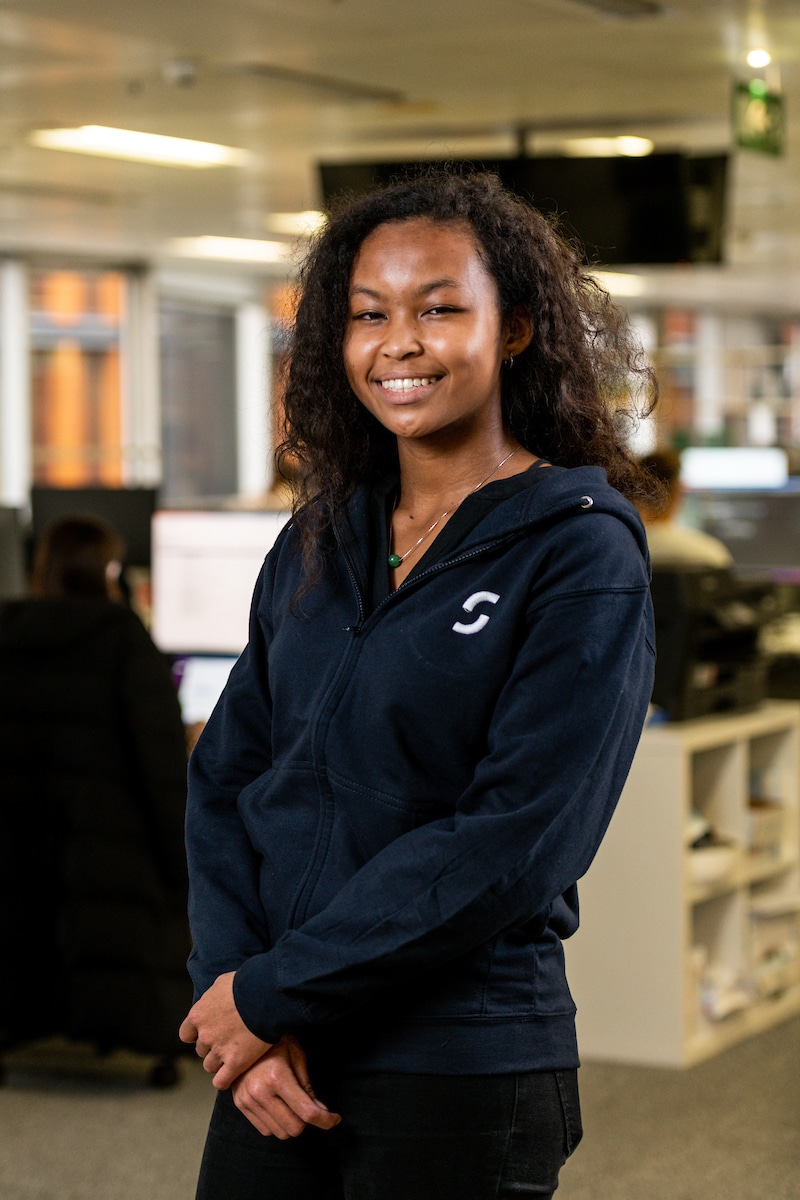 1. What does your job role involve?
I spend the majority of my time programming in our main back-end platform in Java, to help customers look after their account and improve the onboarding process. Occasionally, I also do some front-end work with React.js in our in-house management systems, which I equally enjoy doing.
2. What made you choose a career in technology?
I first became interested in software development by learning how to make web pages with HTML and CSS during an IT class at school, when I became frustrated with the limitations of the software we were using to make our websites. I've always enjoyed art and design, which I think became an entryway for getting into programming – I loved that the trio of HTML, CSS and JavaScript already allowed you to have far more control over the page than the average web design software.
3. Did you study an IT or technology related subject at A-Level or University?
I studied Computer Science as an A-Level, learning Pascal and a little C#. I was considering studying Computer Science at university as well, but after I got an offer from Starling Bank, I decided to go for their apprenticeship instead of uni. I had done a 4-week placement during sixth-form at an IT networking company in Brighton. This was one of the things that persuaded me to take an apprenticeship since I enjoyed a lot of the hands-on learning that I did while there.
4. Do you think there is a lack of women in the IT and tech sector?
Generally, I think there probably is. My Computer Science A-Level class had a very low ratio of women, but our teacher was a woman and was very inspiring. At school and on courses there has often been a minority, but since beginning work I've been able to meet lots of women in similar roles to me.
5. Do you find there is a stereotype that a career in IT or technology is just for men?
Perhaps. I think on average there are more men than women which doesn't help, but it does feel like that ratio is changing. Sometimes people are surprised when I tell them about my career interests; however, being able to meet women at work, during my apprenticeship and at events has given me a very positive outlook on how the industry is developing.
6. What would entice women to study technology related courses?
I think there are already a lot of organisations that do this really well like Codebar.io, who offer free evening talks and taster sessions to women and minority groups, to pique people's interest in tech. I think if there was even more awareness of the free events and sessions available as well as the ability to demonstrate how versatile these skills can be, it could persuade even more women to dedicate their time to these types of courses.
7. Are there barriers when it comes to women getting into tech?
Personally, I haven't experienced any. I've heard quite a few stories where others have had to constantly justify their position throughout their career, but since beginning in tech I've had very few situations where I've felt unwelcome.
8. How could we encourage more women to start a career in tech?
Perhaps getting more exposure to things going on in the industry – I think outside of the tech sector, there isn't a whole lot of publicity for some of the amazing women leaders and entrepreneurs in STEM. I feel like seeing more of them in mainstream media could help to mitigate some of the misconceptions of the sector and inspire many people who are unsure about starting a tech career.
9. What advice would you give young women today at the start of their career?
Since I'm also at the start of my career, I don't have much advice to give! However, I do think that taking opportunities to try random things I find interesting has helped me a lot in finding a career that I enjoy.
Recently, I've also found that putting a small portion of time aside to do something completely different has been really useful to get out of mind blocks during the week.